General Relativity from A to B
James Owen Weatherall

Department of Logic and Philosophy of Science – University of California, USA.
Keywords:
Robert Geroch, General Relativity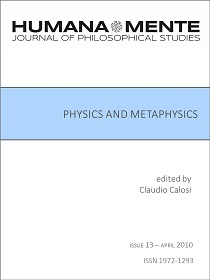 How to Cite
Weatherall, J. (2018). General Relativity from A to B. HUMANA.MENTE Journal of Philosophical Studies, 4(13), 259-266. Retrieved from https://www.humanamente.eu/index.php/HM/article/view/244
Copyright (c) 2010 the author
This work is licensed under a Creative Commons Attribution-NonCommercial-NoDerivatives 4.0 International License.